[Zippo ] Zippo N8 Titanium Series 1941 Replica Gift-1941N8 Writer [Parallel Import Goods] Description N8 Titanium Coating Series Of Zippo . Jet-Black Model That Has Been Created A "Deep Black" Than Spend 1.5 Times As Compared To The Normal Of Titanium Coating At The Time Of Coloring. It It The Best Of Products For Gifts Gifts. ■ Size :: About H55Mm × W38Mm × T13Mm ■ Material :: Brass Color ■: Black ■ Processing: The Entire Surface Of Titanium Coating ■ Accessories :: Case Instruction Manual And Warranty Card Payment We will accept PAYPAL only. Winning bidder must make arrangement for payment with in 5days of auction close. Shipping We will ship to world wide! (include insurance and tracking number) Economy (AIR) 14 - 21 business days Standard (AIR) 7 - 14 business days Expedited (EMS) 3 - 7 business days SHIPPING POLICY: We use Japan Post Office services only and Comes with Tracking & Insurance. About Us Our Products are 100% Authentic. If you have any question please contact me. Happy Bidding!! Other Our Products are 100% Authentic. If you have any question please contact me. Happy Bidding!!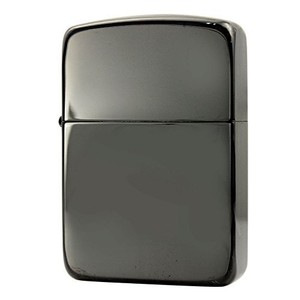 Click Here to View and Report this item
fakewatchbusta recommends never buying anything from a seller who is caught selling Items Bearing Counterfeit Trademarks. Who knows what other Counterfeit items they are selling...
eBay takes a proactive approach to protecting its members when it is notified that an Item Bearing a Counterfeit Trademark has been listed on eBay. This article is for educational purposes. fakewatchbusta has taken the lead in educating the public about the Illegality of trafficking in watches Bearing Counterfeit Trademarks while simultaneously exposing the Criminals who are selling these Illegal watches... with the hope of benefiting the legitimate watch industry, disrupting the illegal counterfeit watch industry, and protecting consumers.
Register on fakewatchbusta.com to report a suspected fake watch. If you feel that an item has been listed by mistake, text or whatsapp 720.899.2554, and we will look into it further.
This watch is Illegal. Trademark Counterfeiting is a serious Crime in most States; a Federal Felony; a serious Crime in most other Countries; and a Violation of the Lanham Act. Report this item on eBay. Report this Counterfeit Watch to local Police, the FBI, IP Attorneys, and to report the watch to the brand that is being Victimized by this Trademark Counterfeiting. Be sure to notify the seller via eBay messaging that you have reported the item and that the item is the subject of an article on fakewatchbusta.com and that we are discussing it in the fakewatchbusta.com forum. Notification that the item is Counterfeit and that it is posted on fakewatchbusta.com is oftentimes enough motivation for a seller to end a listing -- thus protecting the watch industry and potential Victims.
Click Here to View and Report this item