Vintage Hand Wind Ladies Watch Lot Here we have a lot of vintage ladies watches sold as is for parts or repair. These watches all have hand winding movements and are either Swiss made or have jeweled movements. These watches are not currently working and are being sold as is for parts, repair, crafting, wear, or harvest. Please view photos to make your own judgement regarding condition. The photos are considered part of the description. Thanks! Be sure to follow my store for more great watches and other items! New inventory is posted frequently and consistently. Customer service is very important to me- if you have any questions about this item or have any issues with your product or transaction please contact me through the eBay messaging system- I am always happy to answer questions or rectify issues! I do offer combined shipping discounts- feel free to make purchases and allow me to do the work or request specific arrangements beforehand! Additional Business Policies Buyer Judgment- Please view all photos to see/judge condition for yourself and remember that in blunt terms "what you see is what you get". I try my best to thoroughly describe all items, but condition is often a matter of opinion and for that reason I kindly ask that buyers make their own judgments. I also ask that buyers use photos to judge gender and other classifications similarly. I do, again, try to describe all items honestly, but sometimes I do make mistakes. Please let me know if I have made any mistakes in these areas before leaving negative or neutral feedback. I will try to rectify all issues! Operability/Working Condition- Watches listed as working are guaranteed to work when they are delivered to you. After that battery replacements are the responsibility of the buyer, but please contact me if your battery dies in an unreasonably short amount of time as I may be able to help based on your case. Please also note that I do not personally test or guarantee water resistance. If your watch does have undescribed issues please contact me and I will work to rectify the situation! Payment- Payment is accepted through PayPal only at this time. Please pay for or make other arrangements in regards to accepted best offers or auction wins within 3 days or an unpaid item case may be opened. Returns/Product Issues- I typically offer 30 day returns on my items but please see the listing policies as this may vary in rare cases. In the case of defectivities/product issues I will always work to make the issue right at my own expense, but if you do not wish to keep your item due to your own error/personal reasons (misjudged/misunderstood item, bought by mistake, just didn't like it, etc.) I would ask that you please request a return and select the appropriate reason (one that does not imply seller fault) as defectivity records can impact my ratings/status on eBay. If you have any issues with your product or transaction I would ask that you please contact me through eBay before opening a case as I am always happy to work with buyers to rectify issues. 100 percent customer satisfaction and honest business practices are my goals! Shipping/Handling- I typically operate on a one business handling time but please reference my listing details to confirm handling time settings. I ship most of my items through the USPS but this may, again, vary in some rare cases. I do ship on most Saturdays, but cannot ship on Sundays due to the USPS being closed. Please note that I will not be able to make changes to your address on my end, this is just a matter of policy that I have instated per eBay's recommendation. I use eBay's Global Shipping Program for all international shipments so please consider that when making a purchase. Please note that any additional shipping fees not charged by me, customs/import fees, and other taxes/fees are the responsibility of the buyer if applicable. Please consult your own research in regards to fees/costs. Stands, backdrops, and scale demonstrating items (like coins or rulers) are not included with purchase and are for display only. Positive feedback is greatly appreciated. I do leave feedback for all buyers regardless of whether it is received or not. Thank You, Have a Great Day, and God Bless!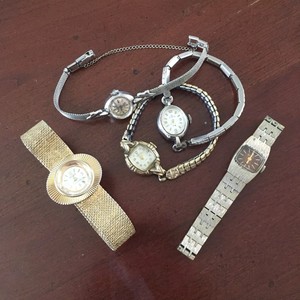 Click Here to View and Report this item
fakewatchbusta recommends never buying anything from a seller who is caught selling Items Bearing Counterfeit Trademarks. Who knows what other Counterfeit items they are selling...
eBay takes a proactive approach to protecting its members when it is notified that an Item Bearing a Counterfeit Trademark has been listed on eBay. This article is for educational purposes. fakewatchbusta has taken the lead in educating the public about the Illegality of trafficking in watches Bearing Counterfeit Trademarks while simultaneously exposing the Criminals who are selling these Illegal watches... with the hope of benefiting the legitimate watch industry, disrupting the illegal counterfeit watch industry, and protecting consumers.
Register on fakewatchbusta.com to report a suspected fake watch. If you feel that an item has been listed by mistake, text or whatsapp 720.899.2554, and we will look into it further.
This watch is Illegal. Trademark Counterfeiting is a serious Crime in most States; a Federal Felony; a serious Crime in most other Countries; and a Violation of the Lanham Act. Report this item on eBay. Report this Counterfeit Watch to local Police, the FBI, IP Attorneys, and to report the watch to the brand that is being Victimized by this Trademark Counterfeiting. Be sure to notify the seller via eBay messaging that you have reported the item and that the item is the subject of an article on fakewatchbusta.com and that we are discussing it in the fakewatchbusta.com forum. Notification that the item is Counterfeit and that it is posted on fakewatchbusta.com is oftentimes enough motivation for a seller to end a listing -- thus protecting the watch industry and potential Victims.
Click Here to View and Report this item