Vintage 1921 Hamilton 992 21 Jewel 5 Adjust 16 Size Railroad Pocket Watch 4 REP.
NO RESERVE >>> Please read the complete listing before you make your bid. Thank you. I am always trying to offer the nicest vintage watches here on eBay. Here is a Montgomery Dial Hamilton 992 Railroad watch that dates back to 1921. This RR grade Model 2 Hamilton 992 is cased in a Fahys Montauk 20 year gold filled case that measures 49.4 mm wide. The case back has a very elaborate design with a bridge and building engraved. This case is in very nice condition especially for being 97 years old. I have had some minor issues getting the case back to screw tight. It will adventually screw down as it should. The double sunken dial is good but does have a couple of hairlines. Has blued hands and the one minute outer chapter ring. The balance is not good and will need to be re-staffed, otherwise the movement looks fine. The serial # 1,600,934 dates this Hamilton watch to 1921. This is, of course, a Railroad grade Model 2 with 21 jewels, 5 Adjusts + temperature, Reed regulator, gold jewel settings, screwed chatons and is lever set. Top quality USA made Hamilton product. I have no service records to offer for this 97 year old Hamilton and am selling this watch as-is and as found. It is sold as you see it pictured here. I sell all my watches as-is and as found. Please check my feedback and bid with confidence. I have many repeat and happy customers. <<<< NO RESERVE >>>> Shipping cost is $10.50 for this Hamilton Model 992 Railroad Grade Montgomery Dial Model 2 16 Size 21J Open Face Pocket Watch within the USA. International shipping will be thru the eBay Global Shipping Program. I have no idea of how much they charge and where they ship and where they do not ship to. IF YOU DO NOT LIKE MY SHIPPING CHARGES PLEASE DO NOT BUY. I will not falsify shipping papers. I do not ship to Germany, France, Russia, Mexico or Italy due to previous problems; I will only ship to International buyers FULLY INSURED. No exceptions. PLEASE READ THE DESCRIPTION FULLY BEFORE YOU BID. I AM TIRED OF WINNING BIDDERS COMPLAINING ABOUT THEIR ITEM BECAUSE THEY DID NOT READ THE LISTING. There is no negotiation on the final price or shipping cost. I do not give partial refunds. I do not accept returns on watches that are sold for repair. Please bid accordingly. I make no claim as to how accurate this watch is keeping time. NO RESERVE and sold as-is. There is no warranty. Please do not win this auction unless you a going to pay. I am not a retail store and no longer offer a return policy. Please be sure you want this watch before you bid. I require that you pay for your vintage 109 year old American made Hamilton 21 Jewel 5 Adj. 992 20 Year Open Face RR Pocket Watch within 5 days of the auction end. Thanks for the bids and I have several other vintage high end Pocket Watch movements from Ball, Hamilton, BW Raymond, Howard, Vacheron, Longines, Illinois, Gruen and others to be listed, a clean Wittnauer gold filled hooded lug, a G/F Longines Men's watch from 1962, an Illinois Bunn Special 21 jewel Pocket Watch movement, a couple of Omega watches, and several men's vintage watch lots, an Omega 24 Jewel movement, a Rolex Precision Oyster Date Men's 14k Gold watch, a Vulcain Cricket Mens G/F watch, a Heuer Split Second timer, a 1940's Breitling Chronograph for repair, a Heuer Autavia Rally Stop watch with dash mount, and more to follow.........................NO RESERVE...$5.00 starts the bidding. Good luck. DISCLAIMER>>>> I sell antique, vintage and used watches. I am not a watchmaker and do no watch repair work myself. I sell all my watches as-is and as found and as pictured. If you are looking for a re-conditioned watch you are shopping in the wrong place. If you are looking for a new watch please go to a retail or fixed price auction. I sell with NO RESERVE and everyone gets a good deal that you decided to value. Buyer's remorse is not a valid reason for a return. I do not sell fakes or knock-offs. If you do not trust me please save your bid for another seller. New rule... If you bid and win you must pay. I will not cancel a completed auction. No excuses!! Thank you. Additional Disclaimer>>> Old watches are just like old cars. They can run one day and stop the next. All of my watches are sold as described and as pictured. If you receive your watch and it does not match the description please let me know immediately. I will try to resolve the problem. If I hear nothing I will assume the watch is good. There is no warranty from me. Bid and buy understanding this policy. Thank you.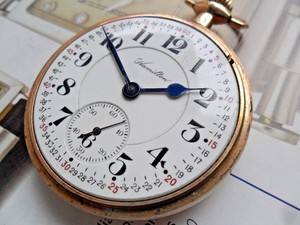 Click Here to View and Report this item
fakewatchbusta recommends never buying anything from a seller who is caught selling Items Bearing Counterfeit Trademarks. Who knows what other Counterfeit items they are selling...
eBay takes a proactive approach to protecting its members when it is notified that an Item Bearing a Counterfeit Trademark has been listed on eBay. This article is for educational purposes. fakewatchbusta has taken the lead in educating the public about the Illegality of trafficking in watches Bearing Counterfeit Trademarks while simultaneously exposing the Criminals who are selling these Illegal watches... with the hope of benefiting the legitimate watch industry, disrupting the illegal counterfeit watch industry, and protecting consumers.
Register on fakewatchbusta.com to report a suspected fake watch. If you feel that an item has been listed by mistake, text or whatsapp 720.899.2554, and we will look into it further.
This watch is Illegal. Trademark Counterfeiting is a serious Crime in most States; a Federal Felony; a serious Crime in most other Countries; and a Violation of the Lanham Act. Report this item on eBay. Report this Counterfeit Watch to local Police, the FBI, IP Attorneys, and to report the watch to the brand that is being Victimized by this Trademark Counterfeiting. Be sure to notify the seller via eBay messaging that you have reported the item and that the item is the subject of an article on fakewatchbusta.com and that we are discussing it in the fakewatchbusta.com forum. Notification that the item is Counterfeit and that it is posted on fakewatchbusta.com is oftentimes enough motivation for a seller to end a listing -- thus protecting the watch industry and potential Victims.
Click Here to View and Report this item